Nambahonten
The location
2-2-18, Nambanaka, Naniwa-ku, Osaka-shi
TEL:06-6635-0050
Business hours

24 hours a day, every day

Contents
There is / credit debit, iD, the Pitapa settlement that there is in a non-smoking floor of all 300 seats of / net number 180 / comics 50,000 / karaoke / shower room / sunburn machine / billiards / dart / table tennis / green channel seeing and hearing possible / pay printout service / mahjong fight club / complete separation of smoking areas
Access
It is a 5-minute walk from Nankai Namba Station 2-minute walk, Osaka-Namba Station 5-minute walk, subway Midosuji Line Namba Station 4-minute walk, Nihombashi Station. Is along an anything street; is a 3-minute walk from Namba parks to the east. Quit NGK (Namba ground Flowers bloom beautifully and the moon shines bright), base; the south side of the cause, the curio dealer line, the side of 100-yen shop Daiso.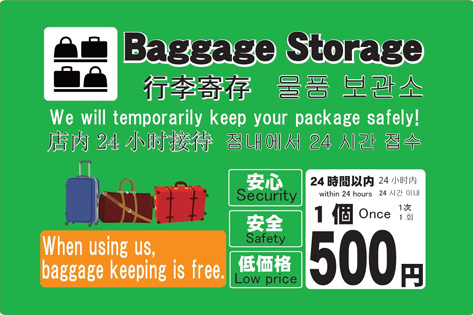 It is a 3-minute walk from subway Midosuji Line Namba Station
The Internet cafe media cafe Popeye Namba head office largest in Japan
300 seats largest in Osaka Namba area as for the number of the seats!
There is the non-smoking floor, too
It is equipped with a shower room and prepares the seat of the flat type to lie, and to be able to lie down.
Drink all-you-can-drink. I sell instant noodles, the cake.
The shop is equipped with wifi. Of course it is available free.I install a PC in all seats, and the Internet is available, too.

Base rate
Three hours pack
Six hours pack
Five hours pack
Ten hours pack
Time in
-
7:00~21:00
8:00~19:00
19:00~7:00
19:00~2:00
Cafeteria seat
First one hour /300 yen
Afterward ten minutes /70 yen
920 yen
1,230 yen
780 yen
1,180 yen
Open seat
First one hour /370 yen
Afterward ten minutes /70 yen
950 yen
1,350 yen
780 yen
1,180 yen
Business seat
First one hour /450 yen
Afterward ten minutes /80 yen
1,100 yen
1,630 yen
1,430 yen
2,650 yen
Seat to recline
Billiards
Dart
Table tennis
First one hour /540 yen
Afterward ten minutes /90 yen
1,430 yen
2,260 yen
1,730 yen
3,260 yen
Flat seat
Massage seat
Pair seat
Pair flat seat
Triple seat
Karaoke
First one hour /540 yen
Afterward ten minutes /90 yen
1,430 yen
2,360 yen
1,850 yen
3,580 yen
VIP seat
First one hour /640 yen
Afterward ten minutes /90 yen
1,430 yen
2,360 yen
1,850 yen
3,580 yen
Mahjong fight club
First one hour /300 yen
Afterward ten minutes /70 yen
520 yen
950 yen
820 yen
1,180 yen

The appearance

Open seat

Flat seat

Massage seat

Seat to recline

VIP seat

Sunburn machine

Karaoke

Dart

Mahjong fight club

Billiards

Table tennis

Sale corner

Drink bar

Oxygen BOX